Pope Francis names new group of Cardinals, 3 from the United States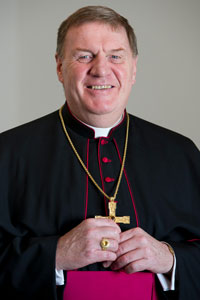 Archbishops Blase Cupich of Chicago and Joseph Tobin of Indianapolis, and former Dallas Bishop Kevin Farrell. 
Pope Francis on Sunday promoted 17 Roman Catholic prelates from around the world to the high rank of cardinal, including 13 who are under 80 years old and thus eligible to succeed him one day.Three will be hailing from the United States.
Cardinals, who wear red hats and are known as "princes of the Church," are the most senior members of the Roman Catholic hierarchy after the pope and serve as his principal advisers around the world and in the Vatican.
Naming new cardinals is one of the most significant powers of the papacy, allowing a pontiff to put his stamp on the future of the 1.2-billion-member global Church.
Cardinals under age 80, known as cardinal-electors, can enter a secret conclave to choose a new pope from their own ranks after Pope Francis dies or resigns.